Welcome to Millmerran Indoor Sports Centre
Millmerran Indoor Sports Centre is an active part of the community, with a wide range of mixed sporting activities for junior and senior teams as well as a healthy program of coordinated fitness activities.
Our facility offers you a full range of facilities including a gym, studio and two multi-purpose indoor courts.
We have a wide range of programs to help you get active, get healthy or simply get involved in the community, we are a place where everyone is welcome.
Come down and visit us today, our friendly team look forward to welcoming you to the facility.
Opening Hours
Monday to Friday
6am - 10am
&
3pm - 7pm
Weekends & Public Holidays
Closed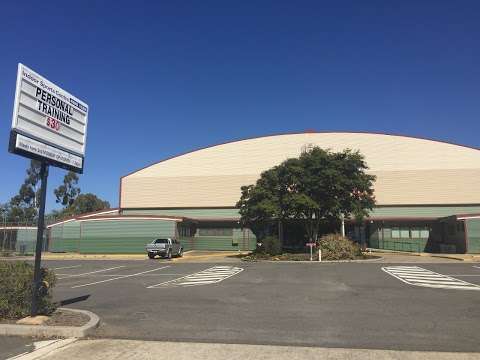 Discover Millmerran Indoor Sports Centre
Join us for our group fitness classes to get started with your exercise journey!
R U OK? Day
Much like 2020, 2021 has been a challenging year, to say the least. Due to government-mandated lockdowns, we have all endured numerous lockdowns which can take a significant toll on our mental health. R U OK? Day is here for 2021 and it is a great opportunity to check in on those around you.
Men's Health Week
This week is used to highlight the issues surrounding the status of means health. This is important to highlight as the health status of males is typically poorer than that of females. There is a sigma surrounding men's health which leads to men being less likely than women to seek out mental health services, despite the rate of mental health disorders being similar.
Take charge of your overall wellness
A person's wellness is made up of much more than just physical health, exercise or nutrition. It encompasses multiple aspects of everyday life including physical, mental, and personal well-being. To achieve overall wellness a person must actively make choices that lead toward a healthy and fulfilling life. Find out more!
Keep Active this Winter
It is a known fact that when winter comes around and the temperature starts to drop, so does the motivation to get out and be active. Plenty of excuses start to circle around in your mind as to why you should just stay in bed for that little bit longer. Well, we are here to tell you why it's important to keep your activity levels up during winter, and to provide you with some great tips on how to make it easier for yourself!